The Standard for Trenchless Pipe Rehabilitation
The IMPREG Liner GL16 is the most versatile and cost-effective rehabilitation technologies on the market today
. The IMPREG Liner is developed for all common pipes from 6″ (150mm) to over 72″ (1,800mm)!
A world class, state-of-the-art liner is only as good as the technology and materials that go into every step of production. This is why IMPREG uses the highest grade fiberglass and highest quality UV resins in our liner designs.
The IMPREG liner GL16 is designed to adapt and overcome even the most technically complex variables and challenges on any job site. This includes weather, large dimensions, changes in dimension mid-pipe, different pipe shapes and profiles, different "pipe" materials like corrugated steel or brick, structural degradation of the pipe, and more.
Through the IMPREG liner GL16, the IMPREG Group has consistently proven our reputation as the industry leader and standard for trenchless pipe rehabilitation.
IMPREG is a solutions first
manufacturer
, leading to more value for our clients down the pipe.
Quality
Proudly Made In The USA ✓
Globally Used & Trusted ✓
Certified Process ✓
Economic Value
No Refridgeration ✓
Faster Install Speeds ✓
Longevity 50+ Years ✓
Enviromental Footprint
No Chemical Migration ✓
Trenchless, Minimal Waste ✓
Energy Efficient ✓
Materials & UV-Technology
IMPREG UV Cured-In-Place-Pipe (CIPP) Liners are dedicated to sustainability, efficiency, durability, safety, and economic viability –  we never rest on our laurels, instead continuing to innovate & lead the way into the future.
A world class, state-of-the-art liner is only as good as the technology and materials that go into every step of production. This is why IMPREG uses the 
highest grade fiberglass and highest quality UV resins
 in our liner designs.
We are uncompromising in our use of only the highest-quality, most efficient materials in our IMPREG Liners.
IMPREG Liners are cured in place using Ultra Violet (UV) Technology. With this market leading Trenchless Technology, our clients
perform pipe and sewer rehabilitation with more speed
,
less cost
,
less environmental footprint
,
safer
and
with more efficiency
than conventional processes.
IMPREG Liners can be stored for 3 months at normal temperatures without additional cooling, for additional project site flexibility.
Minimal Jobsite Footprint
Pipes are Functional Immediately After Curing
Environmentally Concious & Highly Energy Efficient
IMPREG Liners
We realize pipe liner renovation projects fast and advise you competently
The IMPREG Liner GL16 is UV-curing, durable, versatile, quality tested and internationally independently certified.
Storability: Can be stored for at least 3 months ✓
Stability: Wall Thickness .1 – .8 inches (3 – 20.5 mm) ✓
Remaining Styrene Value ≤ 4 Mass-% ✓
pH1 – pH12: DIN EN ISO 175 ✓
| | |
| --- | --- |
| Density Based on DIN EN ISO 1183-2 | |
| Glass Content Based on DIN EN ISO 1172 | |
| Weight per unit area of glass per mm wall thickness | |
| | |
| 24 h – tendency to creep according to DIN EN ISO 899-2 | |
| | |
| | |
| | |
| | |
| | |
| | |
| | |
| Retention rate for 50 years Design ASTM F 1216 | |
The IMPREG Liner Difference
IMPREG is the solution for even the most complex trenchless sewer and watewater pipe rehabilitation challenges.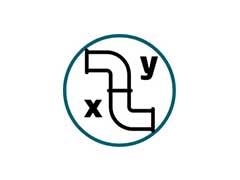 Changes in Dimension
Liners with changes in dimension mid-pipe, also called a Transition Liner, are produced to defined dimensional changes by the IMPREG manufacturing team. When ordering, installing and curing these specialty liners, specific instructions about communication, installation and storage time must be carried out. For more Transition Liner information, contact our specialists.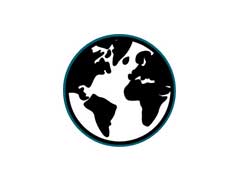 Environmental Focus
The IMPREG Liner was specially designed with the future in mind. Not just for the 50+ year lifespan of the product, but also the future of the world. No migration of materials, no water / steam curing, lighter, more durable, smaller process footprint, smaller jobsite footprint and close to no wasted material makes the IMPREG GL16 Liner a product for the future, now.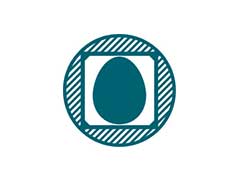 Different Pipe Profiles
The IMPREG Liner makes the complex, simple. We have experience designing and successfully installing all shapes of pipes and "pipe" materials. From elliptical to box pipes, from dilapidated corrugated steel to brick culverts. If it was once a Wastewater pipe, we can design the perfect liner.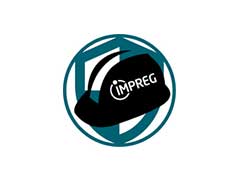 Installation Safety
Along with eliminating steam curing installation methods used by other liner that release dangerous chemicals into the air, smaller installation footprints with IMPREG Liners also allow safer working environments for installation teams.
IMPREG CIPP liners
ship
in specially IMPREG-made
transport boxes for added protection
. The inside of the transport box is also lined with a UV-resistant foil to further protect against UV light during transit.
International Project? IMPREG has international shipping experience as well as multiple warehouses and will provide support at any time with customs clearance and import into your destination country.
Made in the USA Manufacturing
Plant to Project, We Organize Transit

IMPREG Made Boxes to Protect Every Order