Box Culvert Rehabilitation
IMPREG Liners are specially designed to make the complex, simple.
Any pipe diameter, any pipe shape, IMPREG has the rehabilitation solution.
A case study showcasing why IMPREG Liners are the first choice for different pipe profiles. IMPREG Liners are designed to address even the most complex projects with simple UV Cured-in-Place Pipe (CIPP) solutions.
This "box profile" wastewater pipe rehabilitation in Denver, Colorado required a skilled team in our partners at C&L Water Solutions, and the result is the gorgeous alternate pipe size finish our partners have come to expect from IMPREG Liners.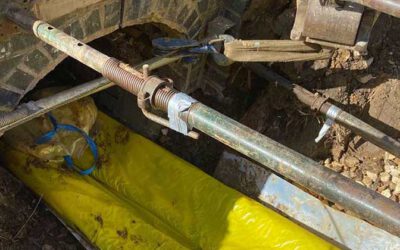 Brick Culvert Rehabilitation Making brick culvert rehabilitation look easy with IMPREG UV-Technology Solutions: 85′...
read more