Brick Culvert Rehabilitation
Making brick culvert rehabilitation look easy with IMPREG UV-Technology Solutions: 85′ (26m) of a 36″ (DN900) brick culvert, installed and winched in from the same side. 0.7″ (18mm) thick liner.
Remote brick culvert rehabilitation, needed added support sleeves, flawless installation and great results.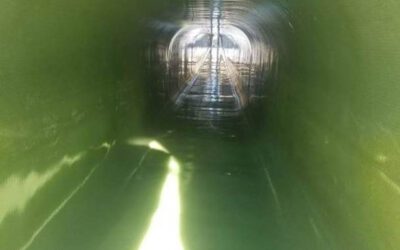 Box Culvert Rehabilitation IMPREG Liners are specially designed to make the complex, simple.Any pipe diameter, any...
read more